What's So Great About Green?
Whether you're selling, buying, or just holding on to what you have, assessing your home's green features gives you baseline knowledge of your home's performance. Being "green" is more than just making sure major appliances are Energy Star certified, although that's a critical element. Today's top selling green homes use FSC-certified lumber, incorporate advanced energy monitoring systems, recycle greywater for non-potable use, and much, much more.
If you're thinking of selling your home, assessing its green characteristics and making small improvements to reduce environmental impact can make a huge difference in your selling process. Research shows that homes tested by third parties to be green sold for 25% more than regular homes. That's an extra $75,000 to you the seller for a typical $300,000 home! Green homes have also been shown to sell faster, spending 22% less time on the market than other homes.
Read More About Green Home Benefits
Get Tools to Help Sell Your Home
Get your HomeEco Green Assessment Report today and establish a baseline for your home's environmental impact. HomeEco offers the only residential rating program that qualitatively documents green features as well as highlights opportunities for improvements.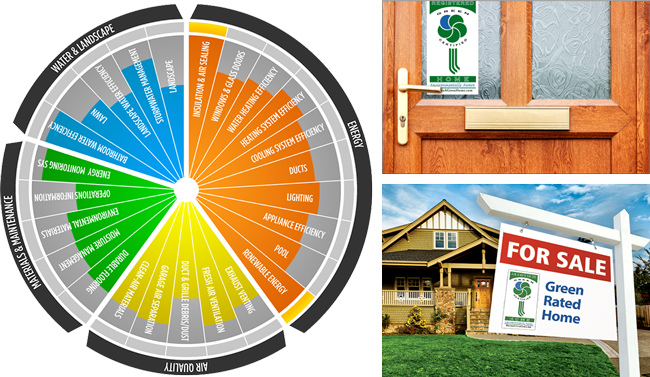 Your Green Assessment Report will be completed by a trained inspector in about an hour at your home. Once the evaluation is complete, your report will be produced immediately so you can see where your home stands and exactly what improvements you can make. You'll also receive decals and signage to help promote your home's green rating to potential buyers. Request more information about the HomeEco Green Assessment program to learn more.
Review Pricing